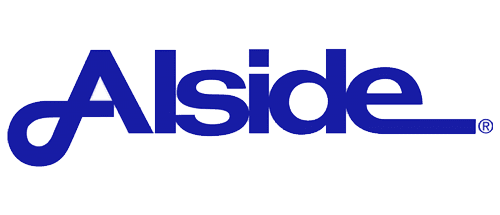 It's About Beauty. It's About Choice.
​Since Alside introduced the first low-maintenance residential siding in 1947, they've been raising the bar on appearance and performance. From energy efficient vinyl siding to the decorative accents that create custom style, the ideal home should be a welcoming space . . . uniquely revealed in the spirit of you.
Beauty That Endures, Thanks to Uncompromising Quality Alside siding is made from a proprietary compound developed by engineers for uncompromising performance. Each ingredient contributes in a unique way to its beauty, durability and lasting quality.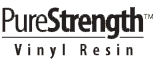 PureStrength™ vinyl resin is the main ingredient in Alside vinyl siding. It provides strength and weather resistance while preventing moisture infiltration, even in extreme weather. Panels won't rot, warp, shrink or swell. Maintenance is minimal and value is preserved.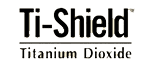 Ti-Shield™ titanium dioxide prevents ultraviolet degradation, so even the hot summer sun won't damage your siding's beautiful surface.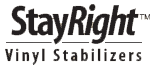 StayRight™ vinyl stabilizers help to prevent heat degradation during the manufacturing process and after installation.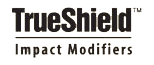 TrueShield™ impact modifiers provide exceptional impact resistance, helping your siding resist dents and dings from routine around-the-house activities.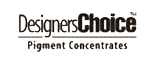 DesignersChoice™ pigment concentrates produce uniform colors that go clear through the panel. The colors can't wash away because they are part of the siding itself.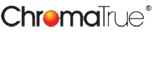 ChromaTrue® is a weatherable polymer which provides superior fade resistance and better performance on darker colors.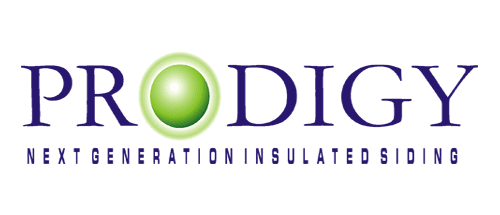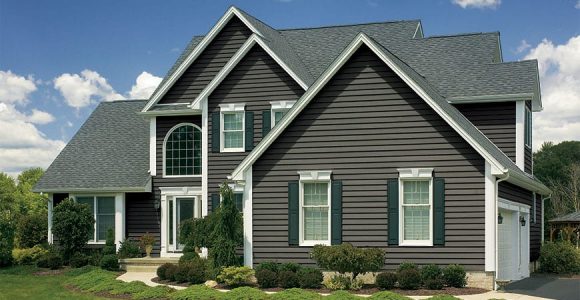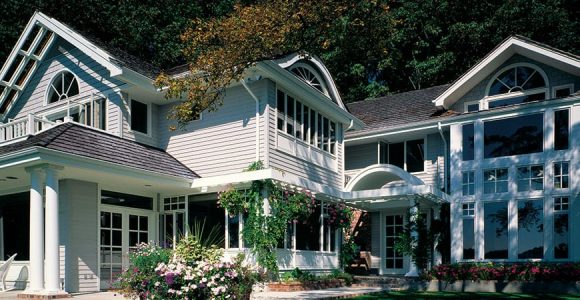 One-Piece Insulated Siding System
Integrated 1½" thick EPS rigid foam insulation (nominal) helps reduce utility costs and reinforces the siding
Secure interlocking panel design provides a tight fit with no insulation gaps
Fully rolled over nail hem securely anchors panels to the wall
A Perm Rating of 5 allows moisture to escape and not get trapped inside
High density insulation minimizes outdoor noise
Insulation is treated with a nontoxic additive that discourages pests from nesting behind the siding
16'8″ extended length panel design does not require face nailing or caulking
Backed by a lifetime limited, transferable warranty – including fade and hail protection.  See warranty for complete details
Overview
Prodigy's premium 1-1/2″ thick insulation* delivers exceptional R-value performance (resistance to heat flow) that can help you save money on utility costs and feel good in your home year-round. This finely milled cedargrain panel provide timeless curb appeal while its 16′ 8″ extended length design yields clean lines and modern style for an understated elegance.

Prodigy's high-performance insulation is form-fit to adhere to the outer panel for enduring strength, with no tearing or rattling, even in extreme winds. While its rustic color palette and on-trend decorative trim and accessories help Prodigy stay true to its Next Generation roots.
*Nominal.
Features
Literature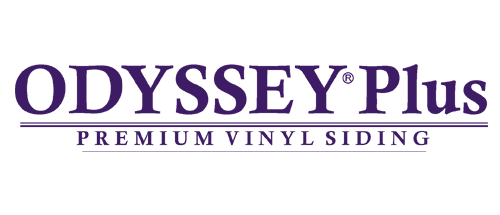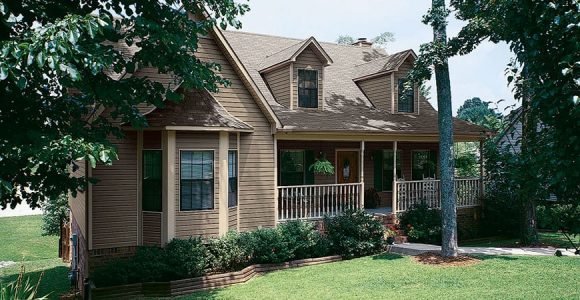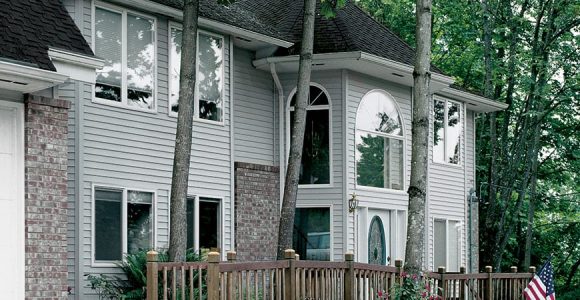 Horizontal Siding
Premium .044″ panel thickness without the premium price (nominal)
SecureLock advanced nail hem for superior rigidity
Extra strong rolled over nail hem
Choose from 24 popular colors
Overview
Odyssey® Plus is everything you'd expect from a premium siding product, without the premium price. The natural beauty and durability of Odyssey Plus is appealing to homeowners who value a siding that protects and adds visual interest to their home's exterior. Extra panel thickness and an advanced lock design provide superior rigidity and holding power. And if you like choices, Odyssey Plus has you covered. With four profile options, 24 popular colors, and a full range of color-matching trim and accessories, it's no wonder that it earned the name Odyssey Plus.
Features
Literature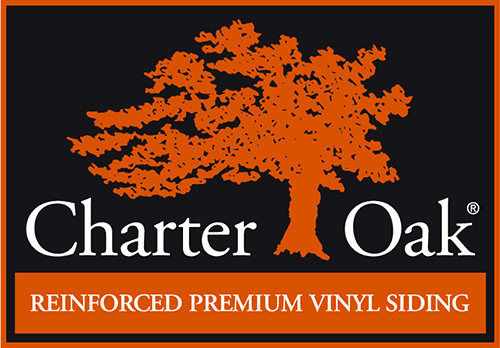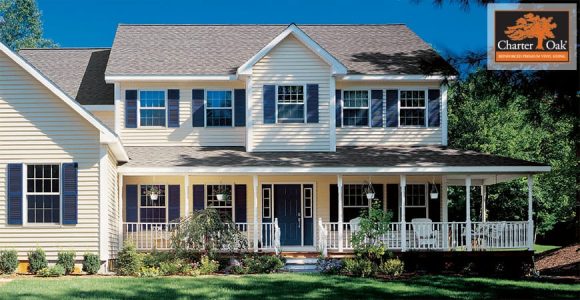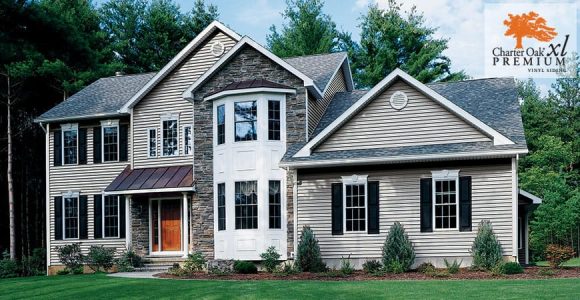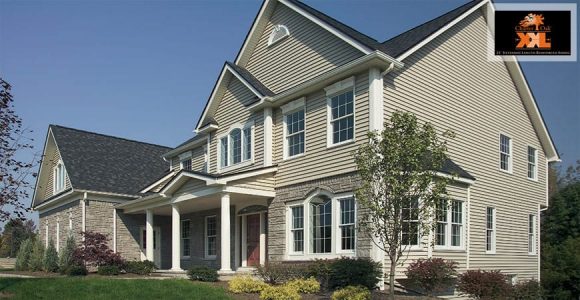 Oak Energy Elite Insulated Siding
.046″ premium panel thickness (nominal) 
Alside's flagship siding product, combines authentic wood beauty with unmatched durability, performance and maintenance freedom
Exclusive TriBeam® design gives Charter Oak superior strength
Charter Oak is up to five times more rigid than the competition
Charter Oak siding has been independently tested to withstand Category 5 hurricane-force winds
Overview
Looking for durability that spans the generations? You've come to the right place.
Charter Oak® is Alside's flagship siding product, combining authentic wood beauty with unmatched durability, performance and maintenance freedom. Alside's exclusive TriBeam® Design gives Charter Oak, Charter Oak XL and Charter Oak XXL superior rigidity, while a double-thick nail hem enables it to withstand Category 5 hurricane-force winds.
From Antique Parchment to Harbor Blue, the Charter Oak color palette makes it simple to keep your home looking gorgeous – whatever your architectural style.
Features
Literature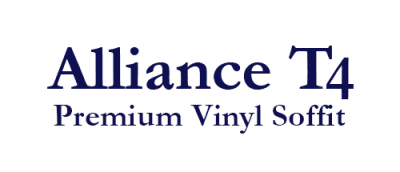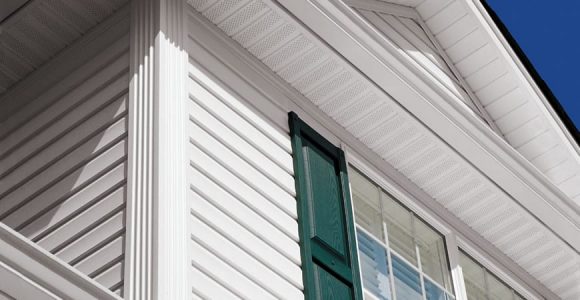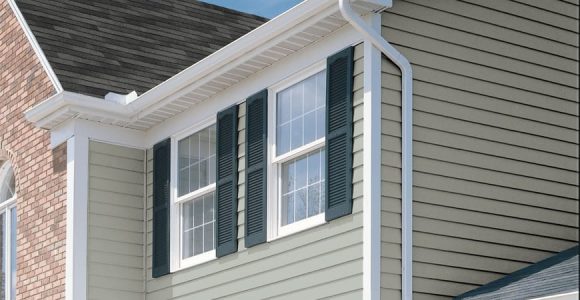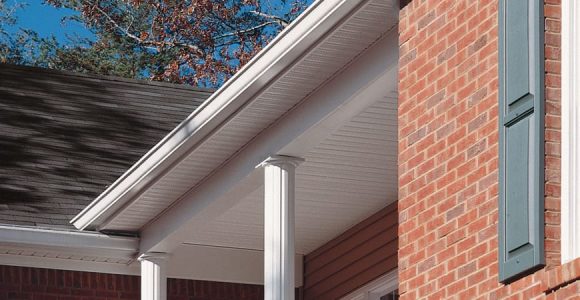 Alliance T4 Premium Vinyl Soffit
Vented panels have an "outward weave" design for maximum visual appeal
Available in V-grove grain and smooth profiles
Traditional 4″ exposure width
Overview
Alliance™ T4 Premium Vinyl soffit features a natural texture and low-gloss finish. Vented panels have an "outward weave" design that maximizes visual appeal while providing essential attic ventilation. Solid panels can be installed vertically for exceptional appeal at entrances and gable ends. For maximum color-matching flexibility Alliance T4 Premium Vinyl soffit is available in 16 contemporary colors that can be tastefully coordinated with all Alside siding, trim, and accent options.
To give you maximum flexibility, Alside offers this premium soffit in two styles – grained and smooth. Both styles feature deep V-groove profiles for crisp, clean shadow lines and traditional 4″ exposure widths.
Features
Literature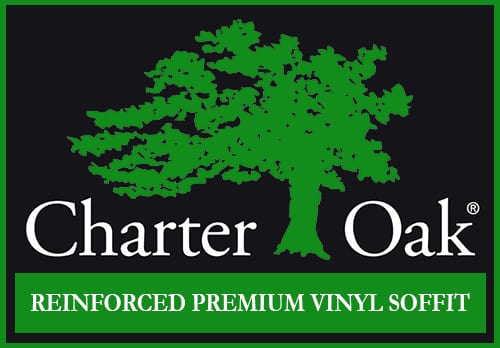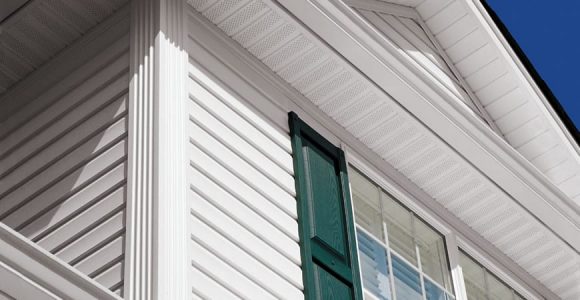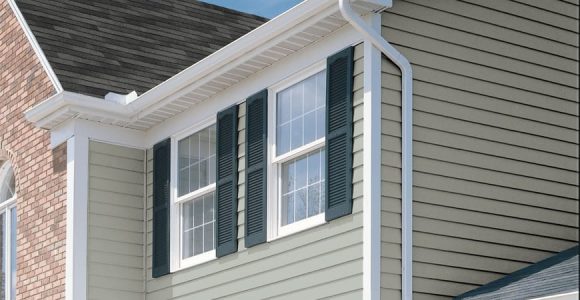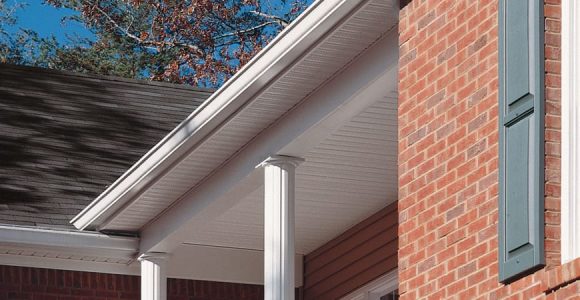 Exclusive TriBeam® System provides unsurpassed panel rigidity and superior wind resistance
In independent tests, Charter Oak proved to be as much as five times more rigid than other competitive soffit panels
Charter Oak Soffit is so rigid that it can be used as vertical siding to emphasize accent areas
Aeration openings are hidden in the grooves to keep attics cool and dry while achieving a beautiful, finished appearance
Overview
Charter Oak® is one beautiful soffit panel. But its real beauty lies beneath the surface with its revolutionary TriBeam® Design that makes it so rigid that it can be used as vertical siding to emphasize architectural areas of interest.
Thanks to TriBeam, Charter Oak is the most rigid vinyl soffit on the market. It spans uneven surfaces and delivers an exceptionally even course line while resisting sagging and twisting over long runs. Charter Oak soffit is an attractive, low-maintenance option for porch ceilings, large overhangs, or anywhere you want to create high vertical impact.
Charter Oak soffit's gently rounded board edges and elegant 3-1/3″ exposure width combine with hidden aeration openings to provide the premium appearance of expensive wood cladding. And its finely textured, low-gloss surface looks and feels like freshly applied paint. Charter Oak soffit is available in 26 contemporary colors that can be beautifully coordinated with Alside's full line of siding, trim, and decorative accents.
Features
Literature
Chattanooga's Best Windows, Siding & Door Estimates
From basic design to ambitious detail, the ideal home often starts with a personal inspiration. A rich color that draws your eye, or a new twist to an established style. It's an infusion of craftsmanship and artistry, distinctive in personality from the angles of the rooftop to the color of the front door. Most of all, the ideal home is a familiar and welcoming space, a mix of quality and culture . . . uniquely revealed in the spirit of you.
Get help selecting siding that coordinates beautifully with your exterior.