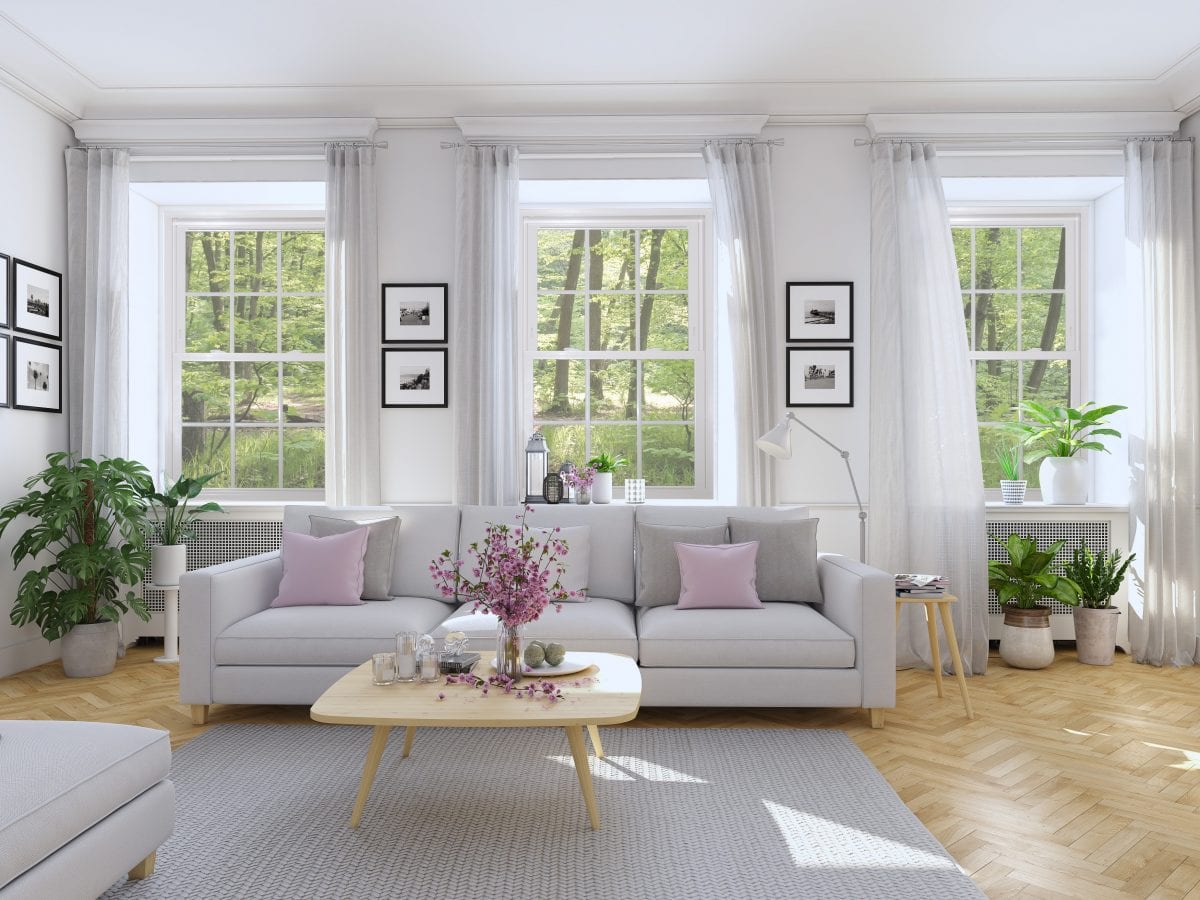 Exceptional Energy Savings
Our energy saving window options will keep your family and your wallet happy.

OKNA Windows & Doors has built an industry reputation by combining state of the art equipment, advanced technologies, and dedicated craftsmanship.
Our name has become synonymous with innovation, quality, and performance. Advanced automated equipment and computer-controlled production lines ensure a high standard of quality control as well as the ability to meet large volume requirements quickly.
Energy efficient windows are manufactured so that heat is kept inside the home in winter and outside the home in summer. This reduces heatng and cooling costs, minimizes energy consumption impacting the environment, and limits the size of the HVAC equipment required for keeping the home comfortable. In climates that mainly require cooling, windows have represented a major source of unwanted heat gain. In recent years, windows have undergone a technological revolution. It is now possible to significantly reduce solar heat gain and improve comfort while providing clear views and daylight. In warm regions, this means that high-performance windows can face into the sun if desired without great energy penalties – although shading techniques remain important.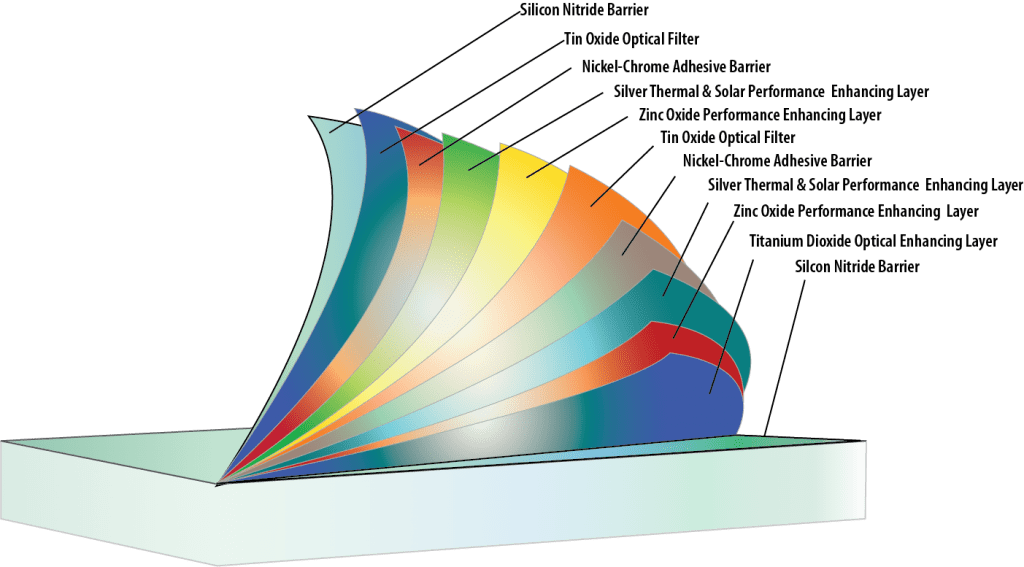 ClimaGuard is comprised of eleven optical tuned layers, providing optimal climate control, neutral aesthetics and plenty of natural light. These coatings consist of multiple layers of metals whose combined thickness is only 1/1000th the thickness of human hair!
Daylight and view are two fundamental attributes of a window. Unfortunately, windows are also the source of significant solar heat gain during times when it is unwanted. Traditional solutions to reducing solar heat gain, such as tinted glazing or shades, mean that the amount of light is reduced as well. ClimaGuard with low-solar-gain (spectrally selective) coatings can provide better solar heat gain reduction than tinted glass, with a minimal loss of visible light. This also means that views can be clearer and unobstructed.
Many organic materials, such as carpet, fabrics, paper, artwork, paints, and wood may fade upon exposure to sunlight. Window selection can influence the type and intensity of transmitted radiation. The most harmful radiation in sunlight is the ultravioulet (UV) rays, which are the most energetic and thus most likely to break chemical bonds, leading to fading and degradation. Glass blocks all UV radiation below 300 nm, but transmits UV rays from 300-380 nm. Coatings on glass can reduce the UV rays transmitted by up to 80%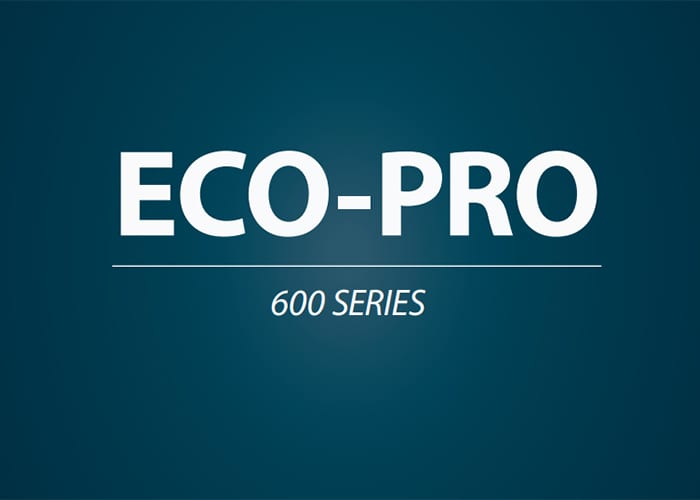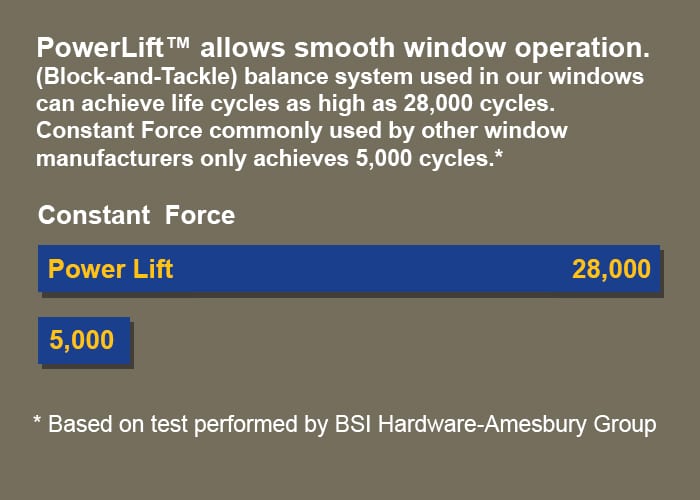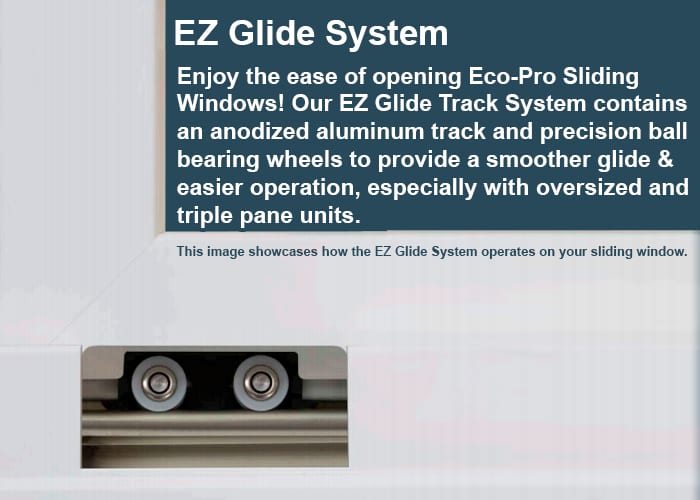 Double Hung
Stylish, Fully Welded 3 1/4 Mainframe with a beveled colonial exterior curves that are not only beautiful, but also allow for maximum weld surface resulting in outstanding strength and years of long lasting performance. 
The Sill Dam Wall is Mortised into the Jamb, adding strength and lowering the possibility of leaks that may occur at corner seals.
Insulated Extra-Strength Glass increases strength and sound reduction.
Eco-Pro Double Hung Features Beautifully Designed Metal Handle(s) on top sash and integrated lift rail on bottom sash.
Standard Slim Profile Sash Lock with tamper-proof cam ensures a much smoother turn and increases the life cycle over traditional locks.
Power Lift™ Balance System allows smooth window operation.
Push Button Spring-Loaded Vent Latches allow both window sashes to remain partially open for ventilation. Vent latches not available on laminates.
Additional High Density Composite Reinforcement inside the locking sash makes our windows structurally stronger than others available on the market.
Full Interlock with Triple Weather-Stripping provides low air infiltration for increased comfort.
One Piece Sloped Sill with Double Dam Leg helps eliminate clogged and frozen weep holes as well as makes windows structurally stronger; reducing air infiltration and chimney effect drafts.
HeatSeal® Warm Edge Spacer System for excellent thermal efficiency and drastic reduction in the possibility of condensation on the inside of the window.

Available in Replacement and New Construction applications
Sliding
Casement
Awning
Bay and Bow
Garden
Chattanooga's Best Windows, Siding & Door Estimates
From basic design to ambitious detail, the ideal home often starts with a personal inspiration. A rich color that draws your eye, or a new twist to an established style. It's an infusion of craftsmanship and artistry, distinctive in personality from the angles of the rooftop to the color of the front door. Most of all, the ideal home is a familiar and welcoming space, a mix of quality and culture . . . uniquely revealed in the spirit of you.
Get help selecting siding that coordinates beautifully with your exterior.